A debt consolidation loan is an unsecured loan that is used to settle a number of smaller debts into one loan. It's considered a smart way to save on interest and monthly service fees. Instead of many payments you will only have one single payment to look after every month.
Many clients contact us for a debt consolidation loan, but they are not sure how they work. Some people think if you are over-indebted that a consolidation loan is the way out. This is not the case and we will use this blog to give you more insight into consolidation loans.
Why consider a debt consolidation loan
The greatest advantage is that it is a way to simplify the repayment process of your debt. Instead of having many accounts to pay each month, you will only have one payment. The payment is also fixed for the loan term, making it easy to budget.
When you streamline your finances, you will save on monthly service fees. You will reduce your interest and debit order charges making life a little easier. A long-term loan can provide immediate financial relief and fix your short- term cash problems.
Debt consolidation loan requirements:
Lenders are careful when they approve unsecured debt consolidation loans. To qualify for a loan, you must meet these requirements:
You must have a solid income. Make sure your income is steady and that you have 6 months employment for the same company before you apply. The lender will ask you for bank statements and your pay slips to confirm your net income.
You should have a very strong credit score. You should only consider applying if your credit score is at least 620. The lenders are loaning you money to pay off your existing debt without attaching assets. This is a high risk for them and thus your success will be subject to credit approval. It is unfortunately not viable for people with bad credit.
Affordability is fundamental for approval. This is where a debt consolidation loan can be misleading for many. To qualify for a consolidation loan, you must have scope to take on more credit exposure. That means that your current monthly payments shouldn't be more than 30% of your salary. You need to show that you have enough income left after your expenses to afford a loan installment.
We as humans will always have desire and emotion affecting our judgement and actions. Some people battle to fight the temptation that leads to poor credit management. For example, they reopen their credit cards while still repaying the consolidation loan. There are also "wild ones" that spend the money on retail therapy or a holiday instead of paying that one account. As you can see a loan is high risk and thus lenders need to take every measure to protect themselves and the client. They cannot place a client who is currently over- extended in a worse financial position. That is why only clients who are credit fit will qualify for additional credit.
When does it make sense to apply for a debt consolidation loan?
Like any other investment decision, you should only take out a new loan if you will benefit. It's always best to ensure responsible lending and protect your financial position. You don't want to find yourself in an over committed position in the future.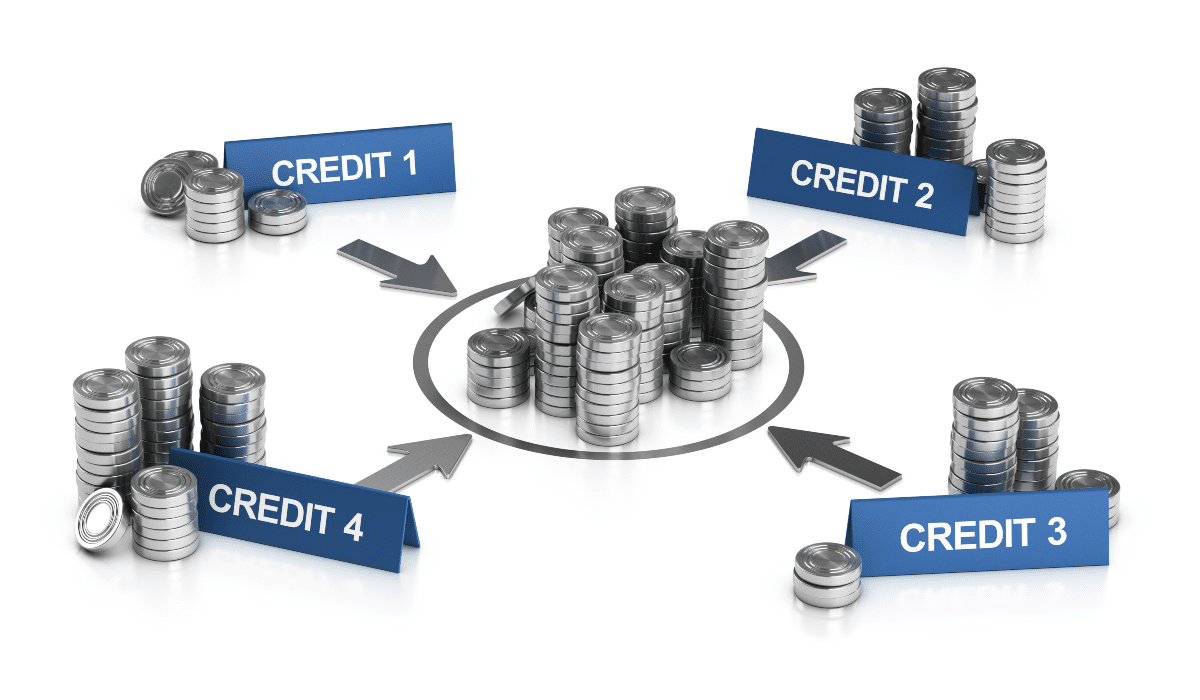 Here are some reasons when it can make sense to consider a consolidation loan:
* If you use it as an opportunity to cut your spending and get your finances back on track. Make sure you will be able to stop spending on your credit cards otherwise you may need another loan again 🙂
* If you receive a loan large enough to cover all your debt.
* If you will save on interest and your monthly installments are less than what you were paying before.
An important note to remember is that a consolidation loan does not reduce your debt. If your debt is R50 000 and you take a loan of R80 000 you are increasing your total debt by R30 000!
The goal is to improve your cash flow now by refinancing your debt over a longer period.
Thank you for sharing your time with us. We hope our thoughts will help you to have a better understanding about Debt consolidation loans.
Feel free to visit  https://jkmsloans.co.za/debt-consolidation-loans/ to find out more about our debt consolidation loan option.
You can also connect with on Facebook should you have any questions about this blog.
Debt restructuring- fix arrears
There is still hope for clients that do not qualify for a consolidation loan. We offer debt restructure assistance for clients that are over-committed. Please click on the links below to find out more about programs we offer through our debt division Premier Debt.
Asset protection plan: https://premierdebt.co.za/asset-protection-plan/
Debt management plan: https://premierdebt.co.za/debt-management-plan/
Clients under debt review: https://premierdebt.co.za/debt-review-transfers/